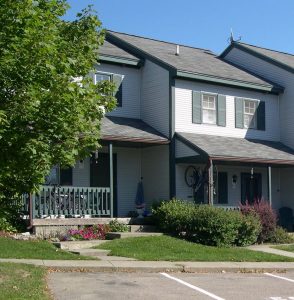 The beauty of condo living can be its worry-free nature (or close to it). In fact, it can be so worry-free that some people forget to make plans for the condo itself. That happened to a local condo resident – we will call Mary.
Mary loved the condo life – the friendships, and the beautiful maintenance-free lifestyle. Eventually, Mary moved to a nursing home, leaving the condo behind. Her adult kids had busy lives of their own, and none had extra money to pay association dues out of their own pockets. Mary had not appointed anyone as Durable Power of Attorney, so the kids couldn't access her money to pay the dues or sub-lease the condo on her behalf (assuming that would be allowed under the association's bylaws). Eventually, the unpaid condo fees added up and the kids were forced to petition for conservatorship of their mom (which can be time-consuming and costly) and sell the home. Once the condo was sold, Medicaid required those funds to be used for Mary's care. Mary's residence was exempt from being counted as an asset for Medicaid, so the condo could have been preserved as inheritance for the kids. But they forfeited that opportunity by not planning ahead and not seeking out an elder law attorney to help guide them through the process.
What could Mary have done differently to avoid this sad situation? Estate planning! Lots of people think estate planning is about what happens after you pass away. That's certainly true . . . but many estate planning documents outline how you want things to be handled during your lifetime if you can no longer make decisions for yourself. This provides added peace among your loved ones, because you've stated who you want to do what, how they should manage your things, and who is empowered to care for you.
Appointing a Durable Power of Attorney gives authority to a person you trust to manage your finances during your lifetime. Designating a Patient Advocate empowers a person you trust to make healthcare decision on your behalf. Hiring an attorney to counsel through the considerations and create these documents for you is much faster, easier, and less expensive than leaving the kids in the place of having to petition for guardianship and conservatorship. Pre-planning for Medicaid might save your home. Mary missed her opportunity to get valuable legal advice. . . but it is not too late for you!  
You don't have to be "rich" to benefit from estate planning. Planning ahead means you have more control over what happens. It's a gift to those who step in to help. And, it might mean there is more for your loved ones to inherit. . . including the condo!  The best time for estate planning is now. Are you ready to take the next step?  If so, give us a call at 616-965-2221 or contact us here.
-Kris Johnson