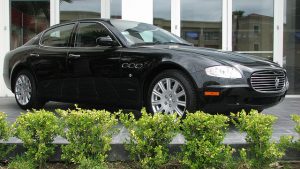 I've been asked this question quite a bit lately: "my relative passed away.  He/she had a car, not really worth all that much.  Is there a way we can just transfer that without a court proceeding?" The short answer is . . . maybe. As with many legal questions, it depends on the specific facts and circumstances of your situation. For example, if the automobile was in a trust (not something I recommend), then you must transfer it according to the terms of the trust. And, if there is property that would require opening a probate estate to transfer it, then the automobile will be a part of that probate estate.
But, Michigan does have a quick transfer procedure available if certain requirements are met. The requirements are:
The total values of the vehicles (all together) must be under $60,000, and
There must be no other property for which a probate proceeding (formal or informal) is necessary.
If your situation meets those requirements, you can use this Secretary of State Form TR-29 to transfer the vehicle(s) to the deceased person's heirs.  The person signing the form certifies that there is no probate proceeding pending for the decedent's estate and that no probate proceeding will be started in the future. If available, the vehicle title must be attached to this form. The form requires that the following vehicle information be provided: year, make, body style, vehicle number, and title number. If the vehicle is being transferred to someone other than the surviving spouse, the surviving spouse must certify that the title is free of all liens.
You can find some additional helpful information at this State of Michigan website.  Have questions? Contact us here.
-MGL
Michael Lichterman is an estate planning and elder law attorney who helps families and business owners create a lasting legacy through caring and comprehensive planning.  This goes beyond merely planning for "stuff" – it's about who you are and what is important to you.  He focuses on estate, charitable, and asset protection planning for all generations ("young" and "experienced"), the "sandwich generation" (caring for parents and children), doctors/physicians, nurses, lawyers, dentists, professionals with minor children, family owned businesses, medicaid planning, and medicaid qualification  He enjoys creating life long relationships with his clients centered and is honored to consider many client families as close friends.