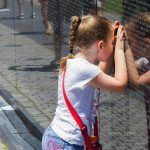 It is incredibly difficult to lose a loved one.  Grieving is a natural part of that and something that each of us needs to take time for.  And yet, there are people out there who try to take advantage of those who are grieving.  Sometimes it is directly – they try to "scam" the person who is grieving.  And sometimes it is indirectly – they try to run a scam under the deceased loved one's name.  As this article from the California Attorney General points out, identity theft from deceased people is a troublesome reality.  I truly feel for their families – many times they are still grieving when these frauds are committed.
Although you cannot guarantee that it will not happen, there are a few things you can do to minimize the chance of being victimized this way.  First, make sure to report your loved one's passing to the social security department as soon as possible.  Many times, the funeral home will report it.  Second, report your loved one's passing to the three main credit reporting agencies.  You can report Transunion here (about 3/4 of the way down the page), Experian here, and Equifax here.  The final thing is something your loved one needs to do during their life – make sure to have an estate plan designed to avoid probate.  Because probate is a public process, it is a common place that scammers can find the identifying information they need to commit fraud.  By making sure you have a plan in place that avoids the probate process, you close that avenue to information from scammers.
If you have any questions, please make sure to contact us.  We can help.
-MGL